Product lifecycle and product information management at Dolina Noteci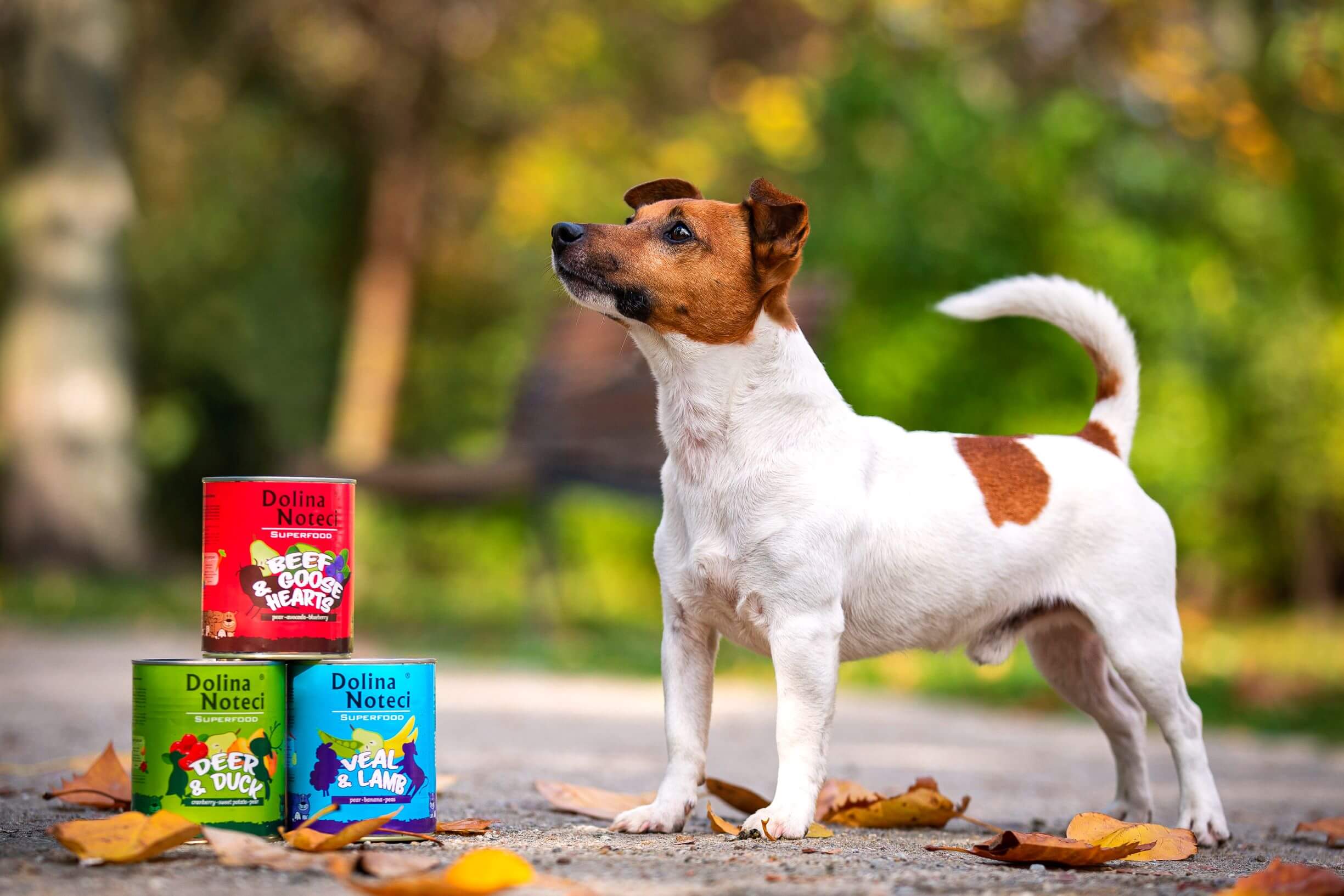 We talked with Ms. Magdalena Ołowska (Marketing Director) and Ms. Aneta Popławska (Deputy Marketing Manager) of Dolina Noteci about managing marketing processes.
Dolina Noteci is a Polish manufacturer of cat and dog foods operating in the premium, super premium and ultra premium brand segments as well as those traditional ones. The company employs around a half thousand people and exports its goods across Europe, to China and Arab countries. Dolina Noteci manages marketing processes using a dedicated solution built with Productive24.
Paweł Więsek, Productive24 (PW): What is the business profile of Dolina Noteci and how does the company position itself in the market?
Magdalena Ołowska, Dolina Noteci (MO): Dolina Noteci is a 100% Polish manufacturer of premium, super premium and ultra premium cat and dog foods. Our workforce currently stands at over five hundred people and we are constantly expanding the scope of operations – we are increasing production and employment, broadening the product portfolio, operating actively in all sales channels and exporting to new markets, thereby intensifying our international expansion.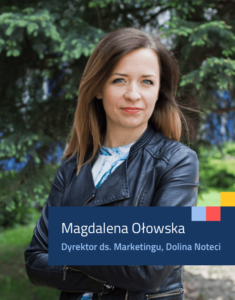 Dolina Noteci produces both private label brands for large, well-known chains in Poland and abroad as well as its own-branded products. Exports represent a very large proportion of sales – our products can be found on store shelves throughout Europe (e.g. Germany, France, Greece), Arab countries (Saudi Arabia, the UAE) and China.
Our marketing strategy is largely built around the issue of educating pet guardians about conscious nutrition. We attach a lot of importance to how a well-balanced diet, made up of high quality ingredients, affects their pets' health. We educate the market and customers using multiple channels, e.g. by developing an engaged community around our products on social media or airing commercials on nationwide television at prime time. We are constantly increasing our brand recognition, also emphasizing the fact that we are a Polish brand.
This is why in our marketing message, but of course also in the product itself, we place a high value on the quality of our products. All this is backed by appropriate procedures and processes within the organization, e.g. rigorous standards relating to the quality of the received pet food raw materials and cooperation with proven, certified local suppliers from Greater Poland, where our production plant is located.
PW: And what are – from your perspective – the biggest challenges of managing marketing processes in your company and the whole industry?
Aneta Popławska, Dolina Noteci (AP): All the processes related to logistics, production or sales are handled by ourselves in the company. Marketing elements constitute an integral part of all these processes. Therefore, effective communication and cooperation with other departments remain a challenge, especially considering that we work in a distributed structure. From an organizational standpoint, the difficulty lies in developing processes that ensure that no time is wasted on repetitive activities and that all activities are completed on time and on schedule, and that nothing "eludes" us or there is no unnecessary downtime, e.g. due to a communication breakdown.
Productive24 supports the entire process – from the original idea and work on the formula to sales to the end-customer.
Every day we also implement new products or update existing ones. Owing to the fact that regulations that apply to our industry change very frequently, we are obliged to monitor the law in Poland and abroad in markets to which we export and to update product formulas, which involves label changes, translation work, product information updates in our catalogs, and so on. That is why, until recently, it was difficult to flexibly manage the product lifecycle and our offer. However, that was only true until recently, because now Productive24 supports our work in all these areas.
PW: So what kind of processes at Dolina Noteci does Productive24 support and how does it help you with your daily duties?
A sales representative, upon visiting a client, uses a catalog of products which is generated in Productive24. The application provides the representative with up-to-date knowledge of product ingredients and indexes, and presents product visualizations.
MO: In Productive24, we have mapped the whole product lifecycle and product information management process, from conceptual work on the creation of a new product, to easy access to all product information, to the development of necessary modifications. Among many other features, the solution enables the generation of production processes that consist of stages with different acceptance paths or the management of the design and implementation process of new products, as a result of which Dolina Noteci's product catalog grows dynamically. Therefore Productive24 serves in our company the function of a dedicated system for handling processes related to the release of new products (PLM – Product Lifecycle Management) and managing product information (PIM – Product Information Management). Besides the marketing department, the system is used, depending on their role in a given process, by employees from technology, production, quality control and sales departments. An example: when visiting a client, the sales representative uses a product catalog generated in Productive24. The application provides the representative with up-to-date knowledge of product ingredients and indexes and presents their visualizations. The solution is also used by the packaging procurement department or the packaging department – essentially all departments and individuals involved in the product development process. Productive24 therefore supports the entire process – from the idea and work on the formula to sales to the end-customer.
PW: A lot of the companies present on the market have suffered the negative economic impact of COVID-19. Did the pandemic also have an impact on Dolina Noteci and the work of their marketing department?
AP: It surely did, especially in terms of the model of work. For obvious reasons we had to reorganize swiftly. In order to ensure continuity of work, the staff were divided into groups. We switched to a hybrid system of work – some of us worked in the office observing all sanitary restrictions, while others worked remotely. In the area of communication and management of daily tasks, we were also supported by Productive24.
MO: Another setback last and this year was certainly the cancellation of mass events – veterinary conferences, domestic and international exhibitions and fairs. On the plus side, however, we have recorded an increase in online sales. The e-commerce channel at Dolina Noteci reports strong continuous growth.
PW: What do you perceive to be the most significant benefits of automating marketing processes by means of the Productive24 platform?
With Productive24, we can simultaneously implement more processes and launch new products faster.
MO: There are multiple benefits. First of all, we have succeeded in achieving one of our strategic goals: with Productive24, we can simultaneously implement more processes and launch new products faster. The solution has improved the transparency of our processes and of the schedule of ongoing operations, as well as that of roles and tasks. On top of that, we have gained the flexibility to modify our processes.
Through automation we can ensure better control as the system oversees deadlines for us, sends automatic notifications and informs us of potential delays. Better information flow also means better work organization – thanks to Productive24 we do not waste time "statusing" each other. We have reduced the number of e-mails and phone calls made each day, thus lowering the risk of miscommunication, delays or costly errors. Everyone involved in a project can instantly check where it stands, while the Board of Directors has an easy insight into the overall process.
AP: We also like the way the project is run. We collaborate with one person on the supplier's side – a business analyst with whom we carry out analyses and who single-handedly builds for us new applications. Another major advantage is that after such an analysis, we receive an immediate solution that we can start testing right away to verify that the process we have designed is optimal. The short software supply chain and the fact that all solutions provided by Productive24 fully reflect our internal processes are of great value to us.
PW: And what determined your choice of Productive24?
MO: Since we are a fast-growing company, we needed a tool that would keep up with these changes and be ready for further development in line with the direction of our expansion. We therefore sought a flexible technology. In retrospect, knowing the capabilities of the platform today, we know that we made the right choice, which is confirmed for instance by the fact that, in addition to marketing processes, we are also moving to Productive24 other ones such as handling complaints or the process of developing bulk packaging.
PW: Thank you very much for the interview and I am looking forward to our fruitful cooperation in the future!!