How to leverage and cascade OKRs in large organizations?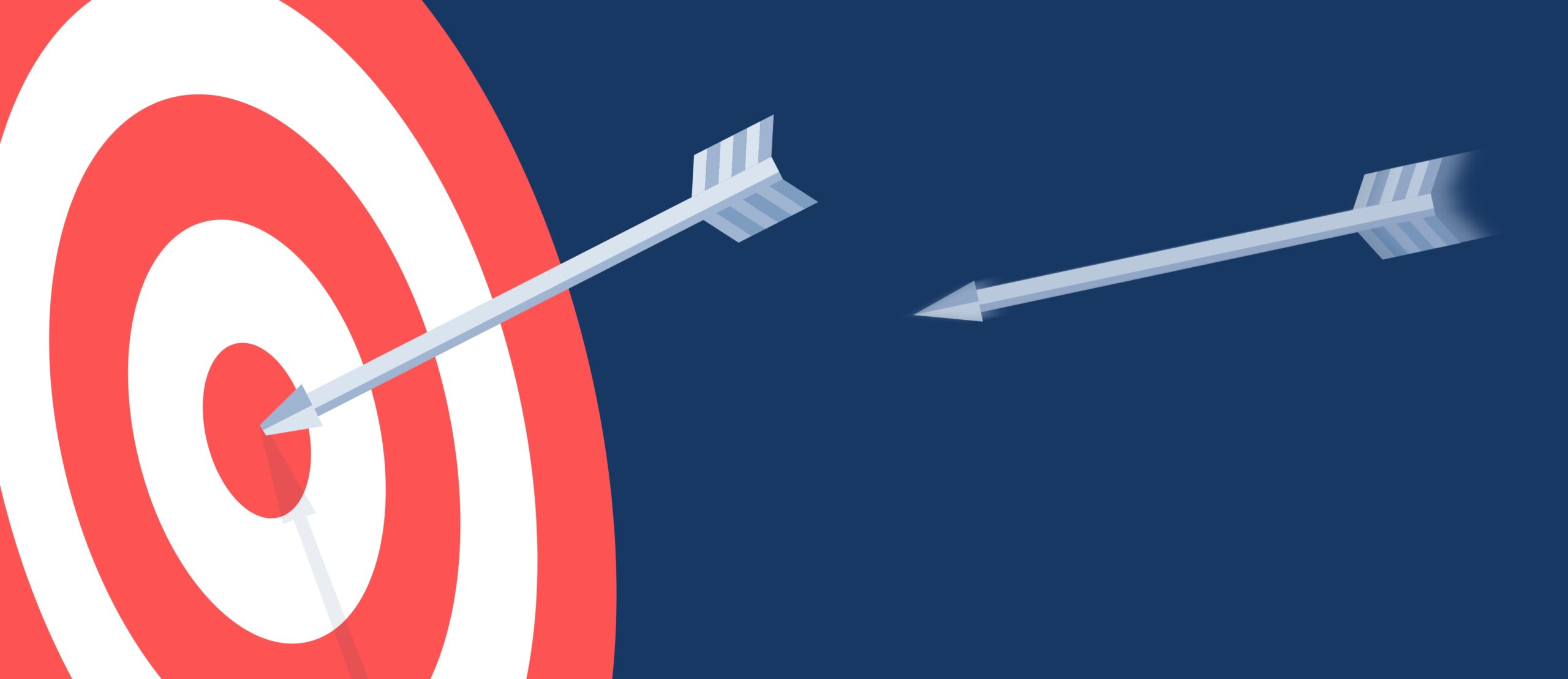 The OKR method is used by the largest Polish companies (e.g. Allegro) and global corporations (e.g. Google). Each organization can use it to increase the effectiveness of its operations and build stronger teams. The software can make it much easier.
Objectives and Key Results are about clearly defining the organization's goals and translating them into specific actions in a way that allows you to assess how well they are being met. The OKR method can be used even by a single person planning their own work or the work of their team. However, the larger the organization, the more apparent is the need for support in this area of technology. In the following section, we explain how the right software can help those in charge of running the organization in this area.
What are OKRs, and how are they defined?
OKR is a method used in managing companies and organizations. First of all, a goal is set; it should be qualitative, exciting, easy to remember and motivating, but not necessarily measurable. An example of such a goal can be e.g. "conquering" the market of country X in the area of its market activity, promoting the company as an expert in a given field, etc. Then, to such a strategic goal, so-called key results are set, which are to serve for achieving this goal. To be able to determine whether a given goal has been achieved and to what extent, key results should be measurable. Referring to the example above, such a key result could be e.g. reaching by the company a 30% share in the indicated market segment, establishing 120 retail outlets, increase in the volume of sales transactions by 12% Y/Y, etc. Key results are translated into specific actions that lead to their achievement, and the success of the whole is measured by the degree of their fulfillment.
OKR vs. KPI vs. MBO
While speaking about the realization of the organization's goals, apart from the term OKR, one often comes across the terms MBO (Management by Objectives) or KPI (Key Performance Indicators). While OKR and MBO are two relatively similar methods of managing an organization (the OKR method derives from the MBO method), KPIs should rather be treated as a method of assessing whether and to what extent a given task has been performed. In the MBO method emphasis is put on the fact that the goals are set jointly by the management and the people who are actually going to realize them, and the time horizon for realizing the goals is usually longer (annual), while in the case of OKRs the goals are defined by quarters. In large organizations the MBO method is more often used, however, the OKR method may work perfectly well there, too.
OKR in large organizations
The OKR method is often associated with smaller, agile organizations; however, in organizations that have hundreds or thousands of employees located in offices in different cities and/or countries, scaling the OKR method is also possible. The agility of an organization is a key characteristic that illustrates how quickly an organization can adapt to a changing market environment. Change can be embedded in a company's long-term strategy, whereas implementing Objectives and Key Results and using the right software to manage them helps a lot in applying appropriate solutions. The key to implementing OKRs in a large organization is to take into account local conditions on a global level – aligning objectives while differentiating key results (e.g., by geographic area). Good communication and understanding of the organization's direction are needed to get the goals right. It is also important that the entire team understands what OKRs are and why they are being implemented. Given the often high inertia that characterizes large organizations (complex structure, multiple levels of decision-making), successful OKR implementation also requires cascading goals deep down in the organization. It may also be helpful here to designate a person or team (the OKR leader) who will be responsible for ensuring that the OKR implementation is carried out properly and for monitoring that the process is going according to plan as well as that team members are regularly updating their key results.
Why it is worth using OKR in a large organization?
Working toward common goals integrates teams dispersed across the country or the world, unleashes creativity and allows organizations that are already successful in their industries to perform even better. The necessity of creating a cohesive strategy within the entire organization will lead to increased cohesion between teams and reduce the "silo effect," and also reduce the risk of implementing projects that do not serve strategic goals. It can also be said that OKRs increase the involvement of employees, giving them a sense of empowerment, and additional meaning to their work. Implementing OKRs in an organization allows you to significantly increase the efficiency of key processes, focus on priority activities for the company, and build stronger, more motivated and goal-oriented teams, increasing the productivity of the entire organization.
When realizing strategic goals (e.g. related to the global growth of the company) in large organizations, it is worthwhile to support the use of the OKR method not only in key areas, such as sales or customer service but also in the area of HR, employee wellbeing and others.
Good practices in OKR determination
Correct establishment of OKR's allows not only to properly motivate the team but also to more quickly achieve the goals set for everyone. So what should you pay attention to when formulating them?
When it comes to objectives – it must be primarily:
Ambitious, but not detached from reality either.
Clearly defined, so that the team knows exactly what is expected of them.
Established with the team, taking into account employee experience and expectations.
Key Results, on the other hand, must be:
As ambitious as the previously set objectives.
Expressed as specific values and defined so as to measure the achievement of the set objective.
The OKR method in practice – setting and cascading objectives
The software can support the work on OKRs at every stage..
The practical application of the Objectives & Key Results method requires very good internal communication, as well as constant access to current data and indicators, which are important from the point of view of achieving key results and – consequently – implementing the strategy. What steps should be taken to effectively implement OKRs and cascade objectives in the organization?
1. Setting the organization's objectives – Before a captain sets the course of his ship, he must know its location. Similarly, the management of an organization should be able to rely on credible and current data about its situation and resources available at a given time. Collecting data within a single IT solution will enable quick analysis of the company's situation and make more accurate business decisions. Objectives are defined at several levels: enterprise, department and team; they can also be defined individually.
2. Translating into strategy – setting key outcomes along with defining their value and the deadline by which they should be achieved requires establishing plans with the team that will be responsible for implementing them. Instead of exchanging dozens of emails and phone calls, feedback and discussion about OKRs can be conducted through an IT platform – contextually, within a given OKR.
3. Separation of tasks between departments – individual organizational units receive their tasks, but they do not operate in a vacuum. They need a tool to communicate and coordinate work among themselves. Also, the management of larger projects that involve different departments and that serve to implement OKRs becomes much easier with software. For large organizations, one way to create OKRs is to cascade them down. In goal cascading, top managers decide on the organization's goals, and their key outcomes are the next level down goals. Cascading helps create an action plan to achieve a given goal.
4. Ongoing assessment of achievements – in modern organizations, measuring current work progress is very necessary, and thanks to modern technology, it can be automated to a large extent, even in terms of reminding and enforcing cyclic OKR updates. Supported by appropriate technology, the process will be transparent and will allow to predict with greater certainty and in advance whether a given result will be achieved by the set deadline. OKR software allows you to properly organize and effectively manage this process.
5. Awareness – an important element of effective implementation of OKRs in an organization is also the possibility for a given employee to see how the OKR assigned to him relates to and affects the OKRs of other employees. This is an additional factor motivating to effective work and at the same time allowing to determine the critical path and bottlenecks in achieving key results. The awareness of the fact that a single person does not operate "in a vacuum" allows to increase the chances of achieving the objectives within the assumed time.
How to be flexible about changing goals while remaining transparent?
When the original plan no longer leads to the goal, it is necessary to change the strategy. Sometimes decisions have to be made in a great hurry and with insufficient data. This in turn may mean that the new plan needs to be modified as well. Fortunately, even in dynamic reality, it is possible to maintain transparency of an organization's activities. How to do it?
It is necessary to start by explaining the strategy – so that all employees are aware of the company's assumptions, especially in case they have been suddenly changed. This allows to avoid many mistakes and unnecessary costs, provide employees with a sense of security, as well as allocate resources more efficiently. Change should be seen as an integral part of the strategy. The organization must always be ready for change and treat transformation as a permanent part of the business. This way, even during the most unexpected situations, employees and lower-level managers have a sense of security. When introducing any changes, it is important to remember about their transparency. Each introduced change needs to be justified, it needs to be explained why this and not another solution will be the best. Additionally, the effectiveness of processes should be continuously monitored, enabling the immediate closure of projects that have lost their meaning. OKR software makes it very easy to spot projects and activities which will no longer be useful to the organization after the change is implemented. Closing them early avoids wasting resources and unnecessary employee frustration
OKR at Productive24
With the dynamically changing business environment, it is essential that the organization constantly monitors all changes and takes them into account while planning the strategy and setting OKR. Such possibilities are offered by a flexible application for comprehensive OKR management and monitoring, built on the Productive24 platform.
OKR management solution built on Productive24 platform enables comprehensive OKR management – their setting, modification, as well as enforcement, among others through:
Control of all OKRs, which are visible in one central place – with the possibility of searching, filtering and sorting them.
Detailed goals setting for individual users as well as for selected teams or the whole organization.
Adding own goals and measurable key results.
Monitoring of progress in achieving selected goals and their key results, e.g. on a Gantt chart or task board.
Creating statistics, e.g. in the form of tables or charts visualizing the level of key results realization.
Facilitating collaboration in OKR teams – discussions and brainstorming, chat communication, automatic notifications, feedback
Possibility of combining OKRs with periodic assessment e.g. annual, quarterly, etc.
OKRs can be supplied with data from other Productive24 modules.
Thanks to Productive24 technology the solution can fully reflect any requirements of the organization and automatically feed the OKR module with data from other Productive24 applications, such as HRM system (e.g. periodic assessment, training and development), project management system (data from PMO, e.g. status of project execution, compliance of offers/prices with actual execution/costs, etc.), CRM (number of acquired customers, NPS, sales volume value, etc.), Service Desk (data from ticket realization, customer satisfaction index), organization management and many others. It enables flexible management of the organization's plans without limiting its agility, and also provides an "early warning" system of risks in the implementation of the adopted strategy and obstacles to achieving the set goal.
Productive24: systems built from scratch or ready-made, fully customized solutions
The OKR system is just one of many examples of using the Productive24 platform.
Productive24 is a technology that allows to create advanced, tailor-made IT systems by business analysts – without programmers, which makes it radically easier and faster to deliver, maintain and develop business software. This makes it a great alternative to IT outsourcing and custom software. The platform also provides a unique opportunity to map various enterprise processes and merge them all into a single IT solution, so any business process can intersect, combine and influence each other.
The OKR system is just one of many examples of using the Productive24 platform. The platform also offers a number of other ready-made functional modules and applications that streamline the work of enterprises from all industries. What is important, due to the fact that Productive24 technology is behind these solutions, they may be freely modified and adapted to the specific needs of each organization and freely combined with other Productive24 applications.
Sample solutions build on the Productive24 basis: