Chief Operating Officer Summit 2020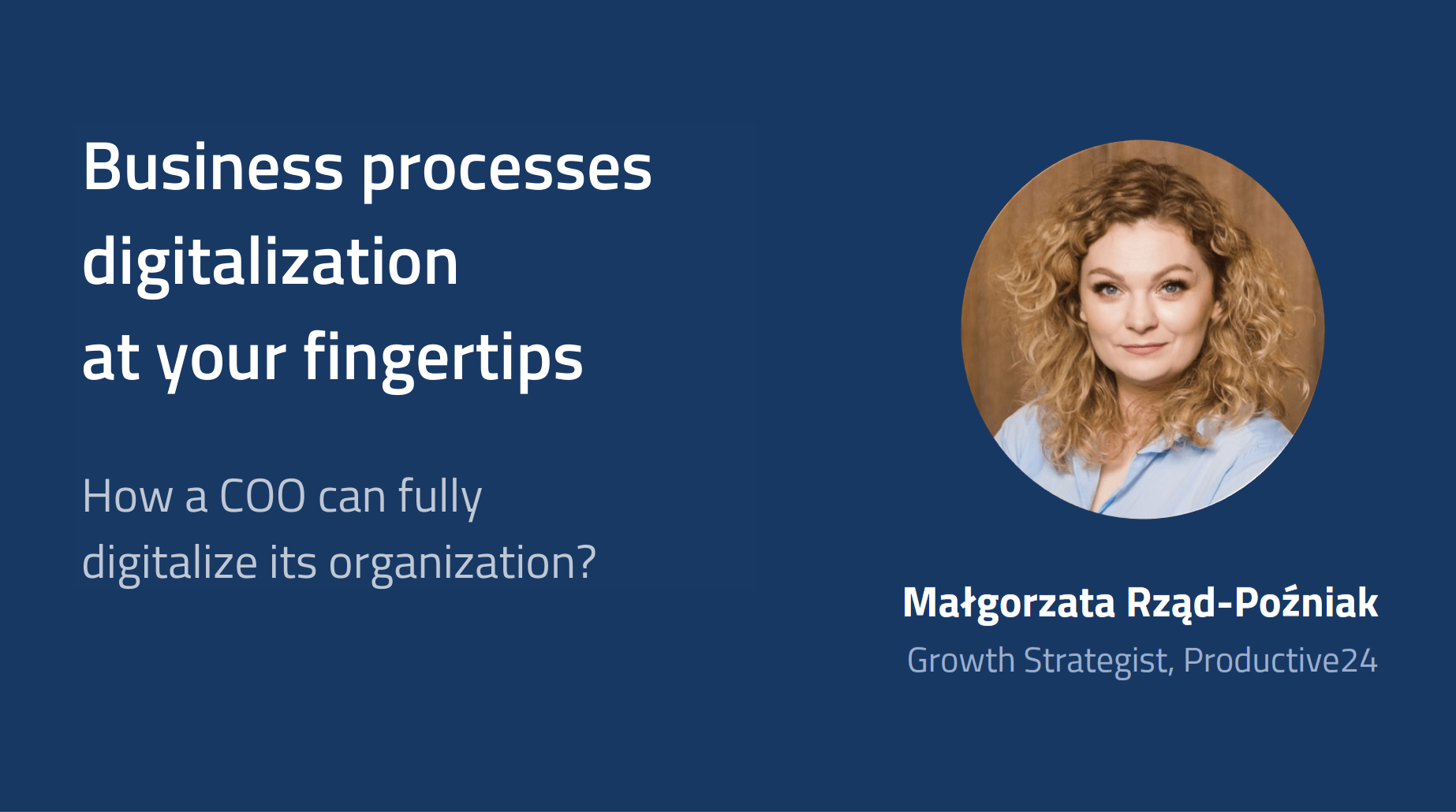 Digitalization, automation, robotization, strategy implementation, team building – these are the watchwords of this year's COO Summit organized by Puls Biznesu.
CHIEF OPERATING OFFICER SUMMIT 2020 conference is behind us. Małgorzata Rząd-Poźniak from Productive24 with her opening lecture started the conference devoted to modern technologies enabling optimization of operational management. She told the participants about how a CEO, COO, CFO or director of any department can digitize their organization.
During her speech, she presented a vision of the total digitization of business – a new way in which the digitization of processes does not have to involve far-reaching compromises on the technologies used and the level of digitization of organizations achieved.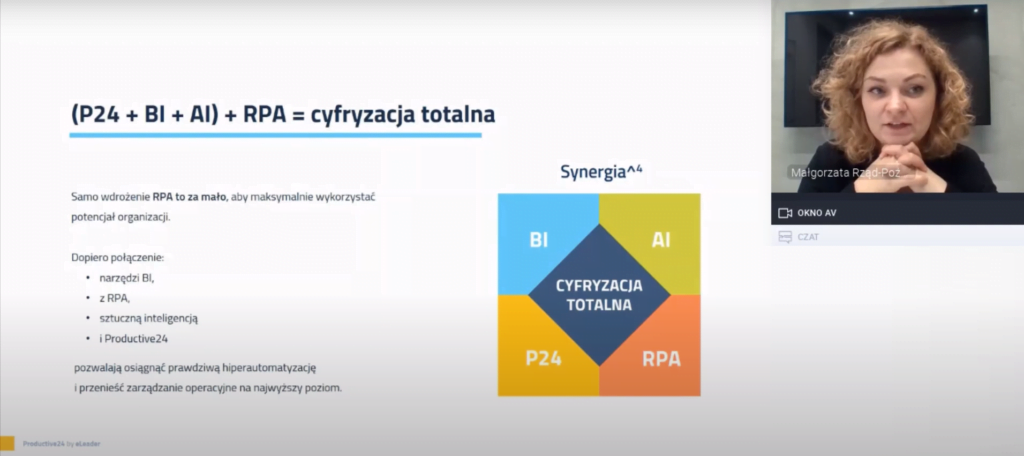 During this year's edition of the CHIEF OPERATING OFFICER SUMMIT conference, the speakers discussed among others:
How to prepare and execute a company strategy?
Data analysis and key COO decisions.
Digitalization, automation, and robotization of business processes.
How to effectively lead a team through the turbulent time?
How to maintain efficiency and clarity of thinking despite time pressure and stress?
Employees in the focus of attention for the operational departments.
We highly encourage you to read the report from the first edition of COO Summit that took place last year.