Contract management in manufacturing and retail sectors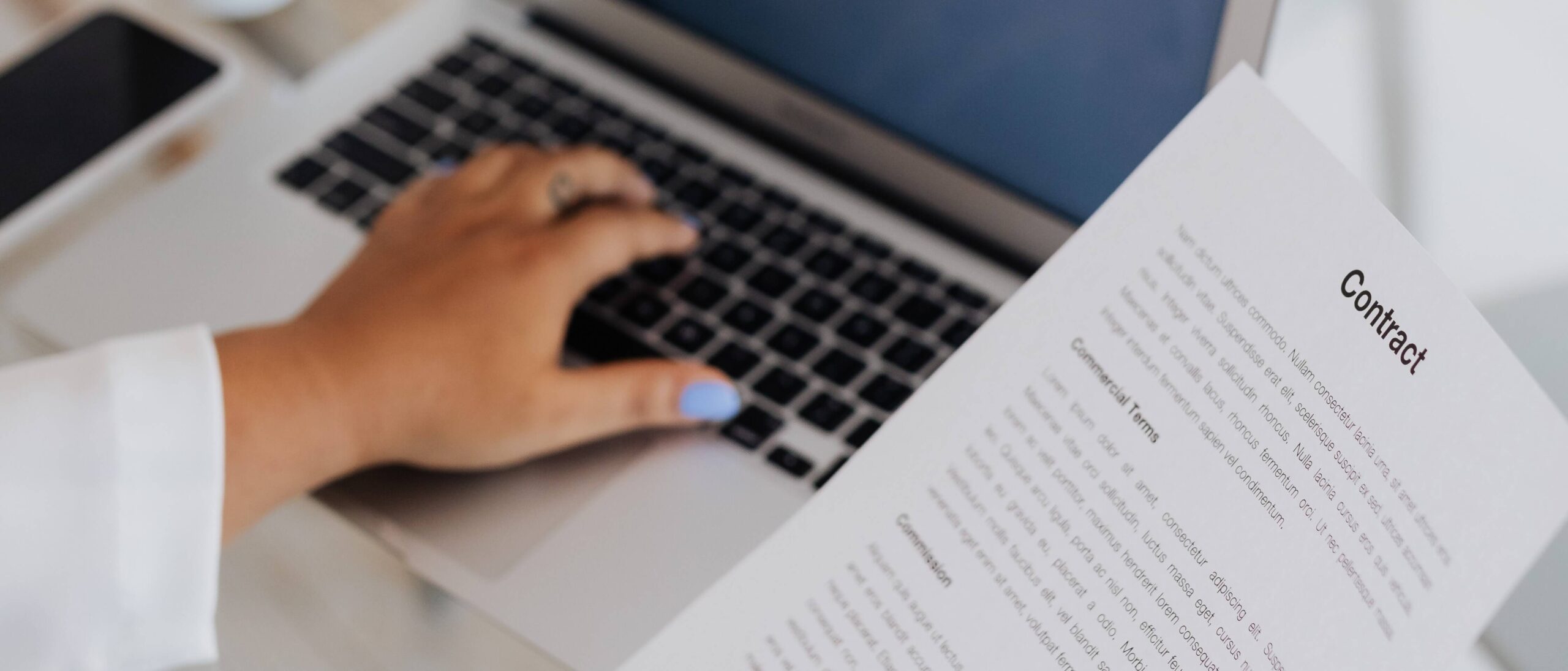 How to streamline and automate contract management in FMCG and retail? Overlooked contract expiration dates, neglected contractual obligations – contract management can be a tremendous challenge – not only for legal departments.
Contract management can be a tremendous challenge – and not only for legal departments. Overlooked contract expiration dates, neglected contractual obligations or unauthorized and unsupervised changes to key contract provisions often mean missed sales opportunities, loss of profits, as well as hours and man-days wasted negotiating the same (by definition non-negotiable) provisions.
An agreement signed with a contractor is often just the tip of the iceberg. The real challenge for companies is to implement and control the mechanisms for executing and updating contract terms, especially when the organization has hundreds or thousands of active contracts containing a long list of detailed, complex and interconnected business terms. Such issues occur in most companies, regardless of size or industry. Added to this list is the question of managing framework, executory and catalog agreements as well as subordinate and related documents. Given all these challenges, how to audit and manage obligations that change over time?
Agreements and terms of trade
The problem described above concerns many companies, e.g. from the consumer manufacturing industry (CPG, FMCG) or retail trade (retail), where the processing of a new version of a contract involves tedious modifications of its components specifying the terms of sale and determining the responsibility of the buyer and seller, sale price, form of payment, responsibility for shipping, insurance, customs, type of expense, product groups, etc. Records of contracts and managing them, including adding contracts and decomposing them into individual business terms, taking into account hundreds of conditions of promotions, sending data to other domain systems…. – all of these without an appropriate technological background consume a lot of time and resources while the possibilities of regular control and internal audit are limited (in practice, they often do not exist at all).
Contract management in Productive24
The issue of managing contracts and terms of trade is solved by Contract Management Productive24, a solution built on the Productive24 platform. The system makes it possible to automate and fully control the area of contract management, ensuring the control and transparency of processes related to the creation and negotiation of contracts and their templates, as well as – thanks to the obligations tracker feature – processes connected with contract management throughout its term. The solution can operate in the cloud or it can be installed in the client's infrastructure (on-premise). Productive24 guarantees transparency and process control, flexible parameterization and automation, effective communication, as well as swift work with large data volumes. The application can also be successfully used by entities within a capital group.
Managing contracts with Productive24 also supports::
Automation and centralization of the processes of generating different types of contracts and related documents.
Systematic control of contract parameters and elimination of the risk of unauthorized changes to the content of the contract.
Secure management of access to contractors' data and sensitive business data – in accordance with granted permissions.
Flexible development and adjustment of the application to the changing needs.
Transparency of processes and full audit trail, e.g. through creation and flexible management of contract templates.
Tracking of contractual obligations, including the possibility of automatic generation of tasks (including deadlines) and notifications sent both to the company's own team and to the contractor.
Productive24 applications also support compliance management, e.g. with regard to managing access to personal data (GDPR), receiving and processing whistleblower reports, managing the contractor database, managing the tasks of the legal department, as well as other areas such as ISMS, cybersecurity ticketing, etc. – more examples in the article.
Productive24 applications support marketing, sales and controlling departments
Apart from the area of commercial contract management, Productive24 has developed a number of applications dedicated to the manufacturing and retail sectors, used by such companies as Danone, Nutricia, Żywiec Zdrój, Maspex, Herbapol, Dolina Noteci and other businesses. These solutions complement the ERP systems available on the market, for example in the areas of marketing, sales and controlling. With Productive24 applications you can e.g. manage Product Information Management (PIM), Product Lifecycle Management (PLM), Trade Promotions Management (TPM), promotional materials (POSM) and budgets. What all of these solutions have in common is that with the Productive24 technology, they execute specific processes of a given company.
About the Productive24 platform
In Productive24 you can use ready solutions and customize them or build new ones - from scratch.
Productive24 is a platform that enables instant creation of advanced IT systems by business analysts – without the participation of programmers. With Productive24 we are able to promptly deliver dedicated, fully flexible applications to streamline the work of any department. In Productive24 you can use ready-made solutions (examples of IT systems built with Productive24 below) and freely customize them or build new ones – entirely from scratch. All solutions built in the Productive24 technology are fully flexible and can reflect 100% of the client's business processes. The platform also provides a unique opportunity to map different processes of an enterprise and merge them all in one IT solution, so that any business processes can permeate, merge and influence each other.
Examples of solutions built in Productive24: