What do HR departments need to be ready for in the upcoming months of 2021?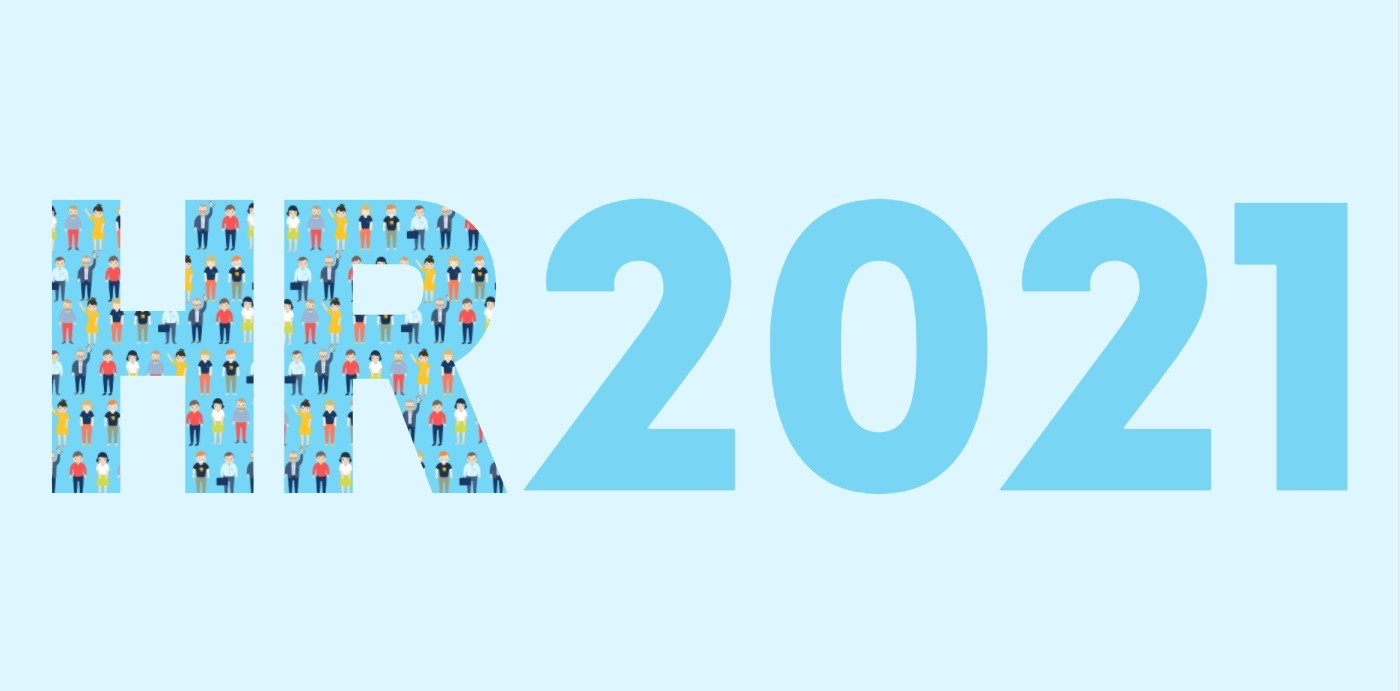 The previous year was a challenging time for HR departments. Everything indicates that in 2021 HR teams will still be at the center of events in their companies. Will the next months of the year surprise us in any way?
What and how will HR departments be affected in 2021?
COVID-19 had a huge impact on companies in 2020, and we can assume that it will equally – without the element of surprise – affect them throughout 2021. In all likelihood, the upcoming year will be dominated by topics related to derivatives of the epidemic, such as the economic crisis, health and safety issues (maintaining safety and sanitation rules), the "establishment" of remote working (or at least the hybrid model), and the digitization of more areas of business operations. HR departments will also still have their hands full with the need to process sick and carer's leave and support businesses in filling staff shortages. 2021 will also be the first year in which Employee Equity Plans will be mandatory for almost all employers, which means additional tasks for HR and accounting departments. However, there may be more new responsibilities, but also opportunities to strengthen the role of HR departments (regardless of industry).
The mediating role of HR
How can the economic crisis affect the work of HR departments? The difficult market situation for many companies is likely to make maintaining current jobs a priority. HR departments' tasks may include ensuring proper communication regarding the management's plans in this area, or, for example, negotiating with employees to introduce changes to their contracts – such that would minimize the employer's financial and operational risk, but at the same time would give employees a better chance of keeping their jobs. Some of these may be a direct result of changes to legislation, others may be a result of switching to remote working. Changes to contracts with employees (including commission agreements, management contracts, etc.) may concern the scope of responsibilities, working conditions and safety rules, as well as the duration of the contract (fixed term instead of indefinite) or clauses allowing for changes to the terms of cooperation.
It can also be assumed that the economic situation will continue to work against employees in terms of benefits. Despite the fact that specialists will continue to be valued, companies are unlikely to invest in new well-being solutions. This will mean for HR departments less availability of motivational elements such as non-wage benefits and at the same time more work on employee motivation.
In places where downsizing proves inevitable, HR departments will face the challenge of efficiently carrying out off-boarding processes and will also be a part of potential conflicts between employers and employees. HR professionals, with their knowledge and soft skills, can successfully step in as mediators who know the demands of all concerned.
Remote working – recruitment, distributed team management and motivation
Remote working is the new reality for many companies, which have been forced by the situation to undergo a "fast-track course" in managing a distributed team. Since remote working is becoming a standard, the benefits it brings may translate into changes in the current approach to recruitment. In industries or positions where the place of work does not matter, the criterion of the candidate's place of residence may lose its significance. In the case of international recruitment, it will be connected with numerous challenges: linguistic, formal (local labor law regulations, calendars of holidays, etc.) or resulting from typical cultural aspects of work, but it is worth considering the subject, because greater "supply" of candidates may bring measurable benefits for the company.
Remote working, in order to be productive, should be well organized, properly managed and measured. Working remotely means de facto impeded communication, integration and other processes aimed at motivating and increasing performance, such as interviews and periodic appraisals. How can HR support business in this area? If the topic of e-training has been relegated to the background so far, it might be a good idea for HR to take the initiative to organize a series of remote training sessions aimed at managers, e.g. in the field of distributed team management, or at larger groups of employees, e.g. concerning effective communication.
Technology – the digital vaccine
In 2020, we saw an accelerated development in communication and remote working solutions. Many companies have started a successful digital transformation. HR departments digitized, automated simple tasks, accelerated some of their activities and streamlined existing processes (see the example of The Adecco Group or ARRA Group).
For HR departments, the rapid development of information technology means the need to implement new solutions, but also a significant simplification of work and greater influence on the entire company. Today we have all the necessary tools to communicate effectively in remote working conditions, but not all companies have the right organizational culture. If this model of working wasn't popular in the office before 2020, during the pandemic there could be a reduction in the amount of information shared and a drop in productivity. Internal company communication should therefore be supported by both technology and appropriate training.
Automation of HR processes
HRM Productive24 combines all the functions needed for HR professionals into one simple and user-friendly solution.
It should not be expected that HR tasks and responsibilities in organizations will diminish or change dramatically. It is also not necessary to hire new HR staff to relieve the workload of existing ones. Technology is here to help: in order to streamline the work of the HR department, it is worth taking care of automation first.
This is provided by Productive24's HRM system, which combines all the functions HR professionals need into one simple and user-friendly solution – from recruitment, onboarding, absence management, projects, benefits, kudos, training, appraisals, offboarding – and much more…
HR in 2021 – work smarter, not harder!
How to make your work easier in 2021 then? A handful of good practices in the infographic below: