Productive24 at Lublin City Office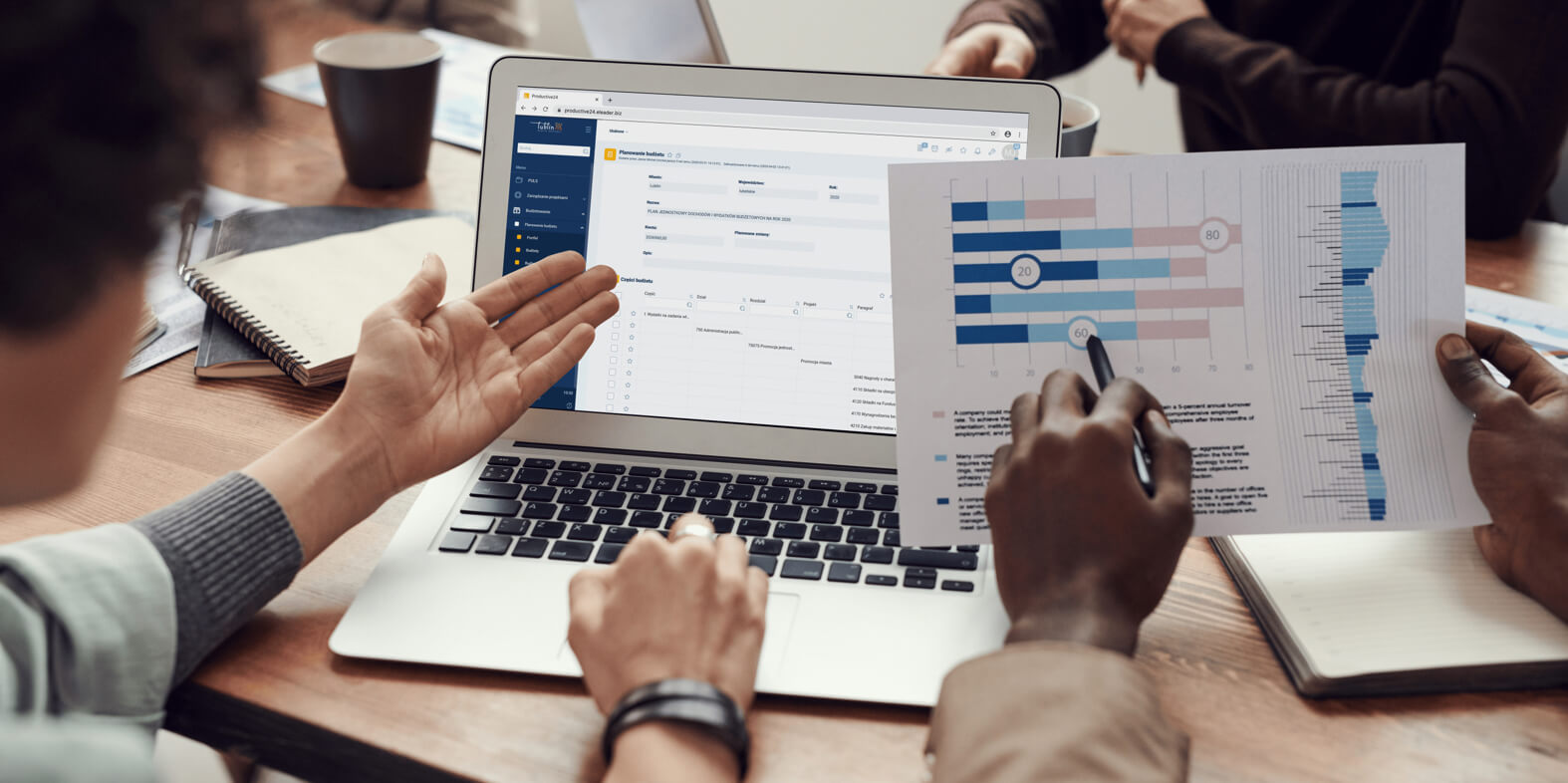 "The solution provided by Productive24 has significantly streamlined our procedures, ensuring data security and transparency as well as full control within a single IT system" – Robert Żyśko, Lublin City Office.
We are pleased to announce that the Lublin City Office has implemented an IT system built on the Productive24 platform. The main objective of the project was to replace the extensive and inefficient spreadsheets with a one, secure, flexible, convenient, and inexpensive IT system. The solution provided by Productive24 is a tailor-made and fully customized system which combines full project management functionalities with budget planning, management, and control of its execution.
We strongly encourage you to read the letter of reference provided below.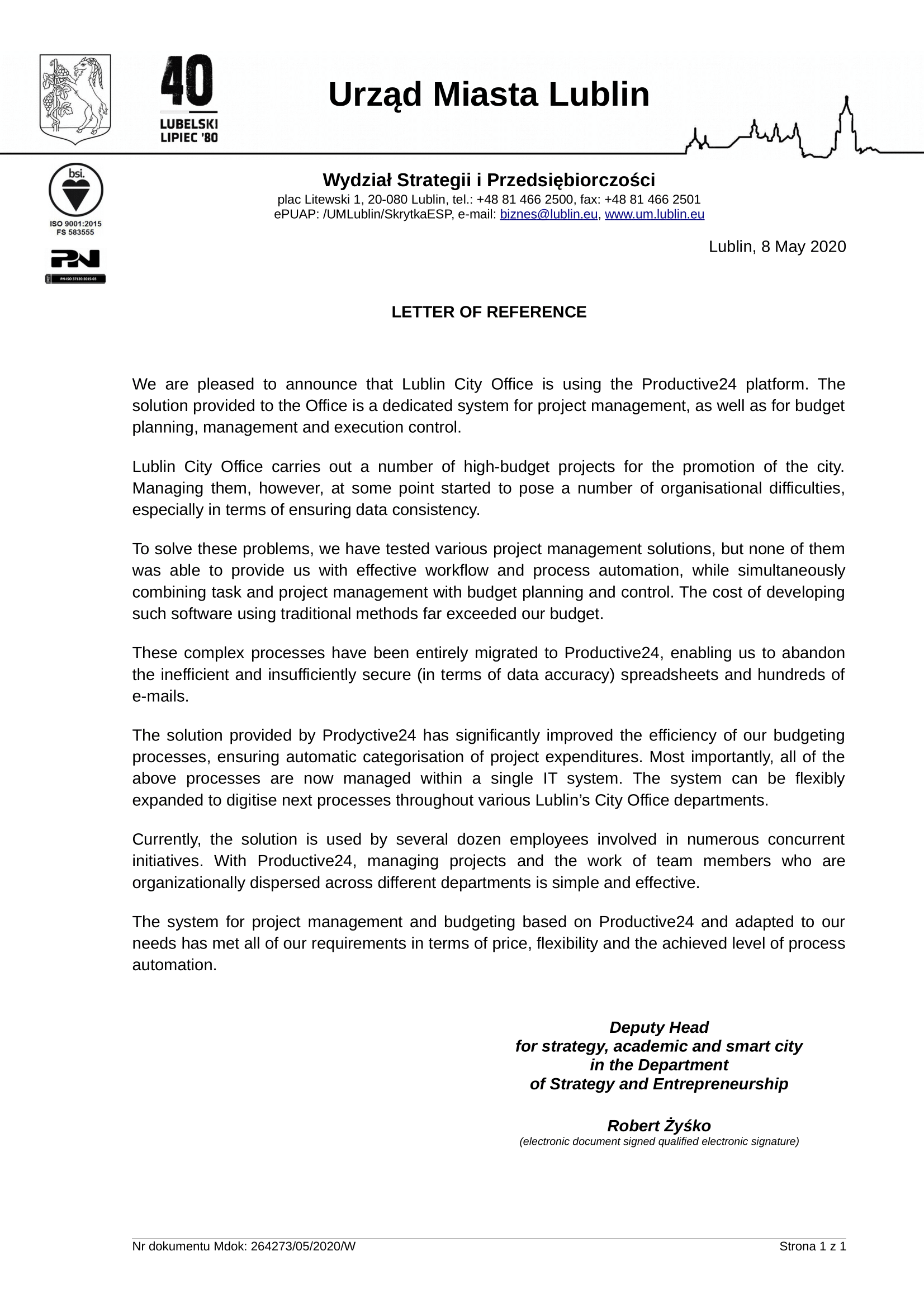 Productive24 Platform
Productive24 is an excellent alternative to expensive and time-consuming custom software development. Within the Productive24 platform, there is an ever-increasing set of ready-made functionalities and modules that can be released "off the shelf" and/or adapted to the specific needs of a new organization. Some of the available modules and systems::
Human Resources Management (HRM Productive24),
Announcements, news and Notifications,
Management by objectives (OKR, MBO),
Document and correspondence flow,
Resource Reservations,
Budgeting,
Records and registers,
Reports and orders,
Complaints handling,
Fleet management,
GDPR,
and many, many more…
Productive24 can be used to create from scratch dedicated IT systems, which are tailored to the individual requirements of a company, at a price and in time of implementing "off-the-shelf" solutions. Productive24 applications implemented in different departments can combine, permeate and influence each other.