In ARRA Group, the digitalization of the entire organization was initiated by the HR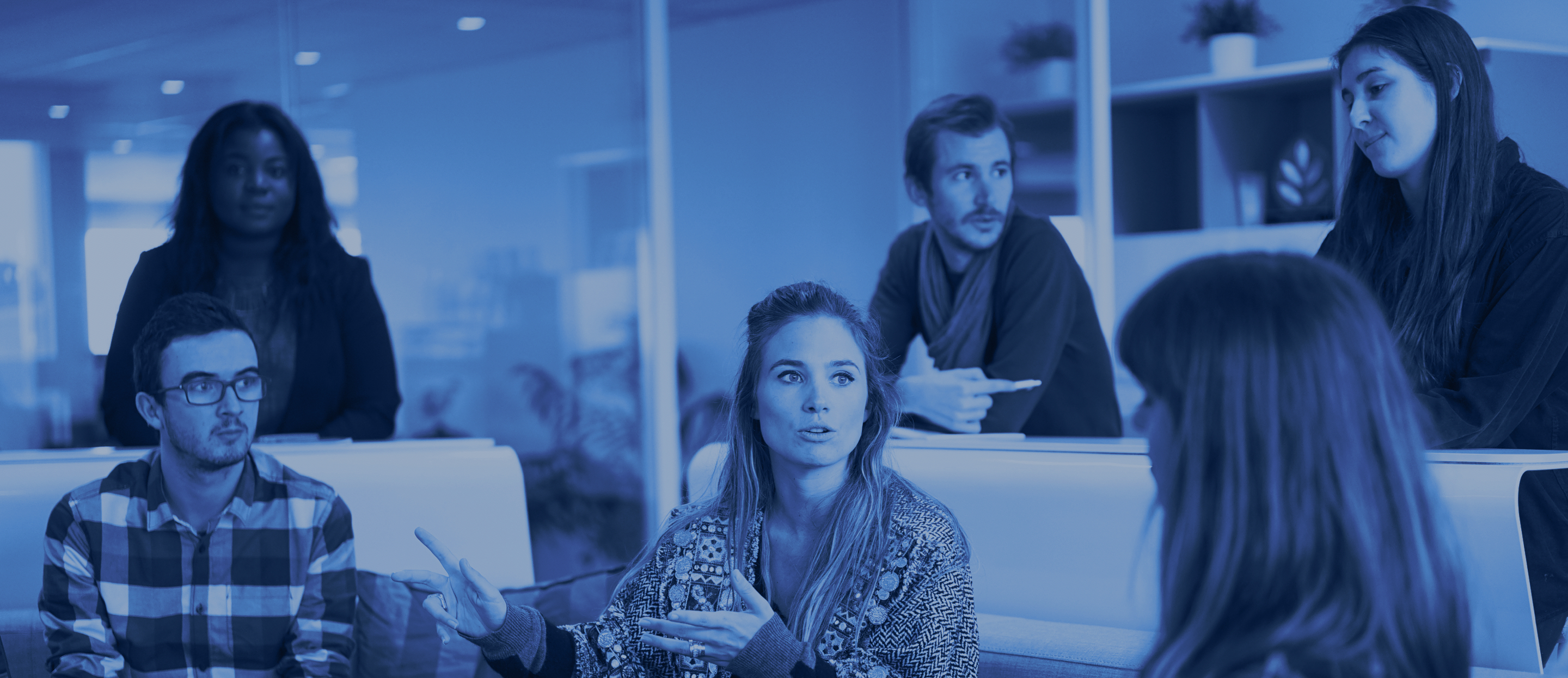 We talk to Katarzyna Bochanysz from the HR department at ARRA Group about challenges related to HR management and ways to overcome them with technology.
ARRA Group – Global Logistics Operator is a logistics company with 350 employees, specializing in the transport of pharmaceuticals and medicines. The company, with branches located in Poland and Germany and serving customers all over Europe, has just launched a major digital conversion project powered by the Productive24 platform.
Paweł Więsek, Productive24 (PW): From the perspective of a person in charge of HR management in a logistics company, what key challenges do you identify regarding human resources and human capital management in an organization?
Katarzyna Bochanysz, ARRA Group (KB): The main challenges we face are probably universal, common to most sectors, like process effectiveness and internal communication – in our case among dispersed, often multicultural teams. Another area is recruitment – attracting the best candidates for key positions and recruiting qualified drivers, who are in short supply on the market. Equally important are the challenges related to the organization of employee management in various branches, including the need to adapt to the local law, as in the case of a newly established foreign branch. The particular nature of the industry and the fact that 75% of our employees work outside of the office pose many other organizational challenges. On top of all this there are also changes enforced by the coronavirus pandemic, e.g. those related to meeting employees' expectations in terms of flexible forms of employment or remote and project work.
PW: You have just embarked on an extensive project to digitize your HR processes, but not only. What was your priority?
KB: What mattered most to us was digitization in three areas. The first of them was effective internal communication. ARRA Group has achieved a significant growth in a short period of time and this dynamic development is still continuing. The company expanded so rapidly that we no longer meet every employee in the corridor every day, as we did before. Different locations (the head office in Głogów, branches in Toruń and Wrocław, a warehouse in Poznań, a branch in Germany) and job characteristics, e.g. of drivers who travel all over Europe and turn up in the office once every three weeks or even less often, hampered the ongoing transfer of information and communication both "upwards" and "downwards". That is why we needed tools that would provide all our employees with instant online and offline access to information from any place in the world, especially that we are now in the process of implementing our internationalization strategy and are planning to open new branches abroad.
Another important matter, also resulting from the fact that a large part of our team work outside the office, was the employer branding aspect – the need to involve the employees in the life of the organization, hence the implementation of such IT solutions that allow the staff to participate actively in the daily life of the company and have a say in real time in discussions on issues important to them. We wanted to create conditions where, despite not being physically in the office, the employees could feel they were an integral and important part of the organization, so that they could naturally identify with the company.
The digitization of HR was also a natural consequence of optimizing and digitizing logistic processes, as a result of which we had to implement changes in the way we handle various HR processes – from recruitment, hiring, adaptation, employee development, to performance management, communication and the already mentioned employer branding activities.
The last important issue was the organization of work in the HR department – with a whole range of systems, applications, files and documents – data was collected in multiple locations and accessed by different people, which meant that performing tasks in particular HR processes was excessively time-consuming, tedious and increasingly inefficient. This had such immediate implications as long lead times for processing employee applications or preparing reports for the board of directors, as well as prolonged decision-making processes in other business areas.
PW: There are already a number of turnkey IT solutions dedicated to HR departments on the market. Why did you choose Productive24?
KB: Indeed, there are a lot of interesting solutions. When looking for one that would suit our company, we did research and gathered numerous offers before finally deciding on Productive24 – for several reasons. First of all, your approach and the flexibility of the solution, which you emphasized on many occasions and whose effects we observed from the very beginning. For example, at the stage of preliminary discussions, you asked what else we would like to have in the HRM system and what we would like our processes to look like – every single detail of our vision and all our needs were always feasible and fully implementable. We find such an attitude close to our thinking, because we represent a partnership-based approach to our customers. Therefore, flexibility in adjusting to specific needs of our organization was so important to us.
Another important consideration was the great potential for expansion of the solution and its ability to map new processes – not only in the area of HR – and integrate them into one common IT system. We insisted that all data should be collected in one place, so that it could be kept up to date and used in real time. We needed a tool to handle all our business processes when needed and to mirror the way we operate without forcing a change in our processes. Productive24 lived up to our expectations.
Security of the system was also a major concern. The solution had to ensure system-based of access to individual data according to the authorization level of a given employee. The fact that as eLeader Group you develop solutions for banking and possess the necessary experience of cooperation with big players in the finance and banking sector – along with recommendations from them – was a great asset.
Also, the mobile applications that fully reflect the functionality of the web system, guaranteeing access to data anytime and anywhere (also offline), and the multilingual interface of Productive24 – considering the internationalization of the company and plans to open branches in more countries – were another advantage.
PW: What do you think of the potential and role of the HR department in the digitization of a company? What advice would you give to your colleagues in the same field?
KB: One of the responsibilities of HR is to take care of the effectiveness of human resources throughout the company. The methods used so far do not always work – even with the best tailored motivational, training and employee development systems, but without the right tools, handling these processes will always pose a challenge – from our perspective, a completely unnecessary one.
Both employees and the situation resulting from Covid-19 require that teams should be equipped with solutions enabling them to work remotely – so that employees do not have to show up at the company every day and, at the same time, that all processes are carried out without interruption. As HR, we must in the first place make the board of directors and managers aware of how a given IT solution can benefit their work. Implementation of the system is not an end in itself – it is essential that it translates into increased efficiency of processes throughout the organization. The role of HR is therefore also to convince all other employees that technology should not be seen as a threat, but as a convenience that facilitates their everyday work. This is why HR must also take care of developing employees' digital competences, i.e. teach them how to use new tools and listen to their needs in order to constantly improve and develop these tools.
It turned out very quickly that moving our HR processes into Productive24, it's just the beginning - Katarzyna Bochanysz, ARRA Group
As for the role of HR in digital transformation, in our case it quickly became clear that the plan for transferring to Productive24 such HR processes as communication, planning and managing absences, employee profile and e-files, onboarding, training, knowledge bases or employee applications were just the beginning… The scope of the HR project instantly expanded into other areas of ARRA Group's operation, e.g. introduction of electronic circulation cards, implementation of applications for: project management, GDPR management, registration and handling of requests and orders, resource reservation, or the migration from the CRM system used so far and replacing it with a solution built entirely in Productive24.
Expectations of the business in regard to the subsequent stages of digitization are very high, so it makes me all the more pleased that the whole transformation project originated from the initiative of the HR department and reassured both the board and managers in the belief that HR can be a real partner for them, not just a passive executor of a top-down strategy. Thanks to the time and resource savings and automation achieved through the implementation of Productive24, HR no longer wastes time on redundant operational activities – tedious work over documents or applications sent between departments. We can focus on strategic activities and the real needs of employees in the organization.
PW: So how do you convince the board to implement changes?
KB: The arguments that appealed to our board were mainly those concerning the centralization of IT systems, flexibility and expansion potential of the adopted solution, elimination of unnecessary paperwork and, finally, the automation that enables a number of people to work simultaneously on the same processes and tasks. Naturally, of additional importance were the streamlining of decision-making processes, higher employer prestige thanks to providing employees with mobile applications and easier contact with out-of-office workers.
PW: Thank you very much for the talk and I would like to wish you continued success!