eLeader among the winners of Forbes Diamonds again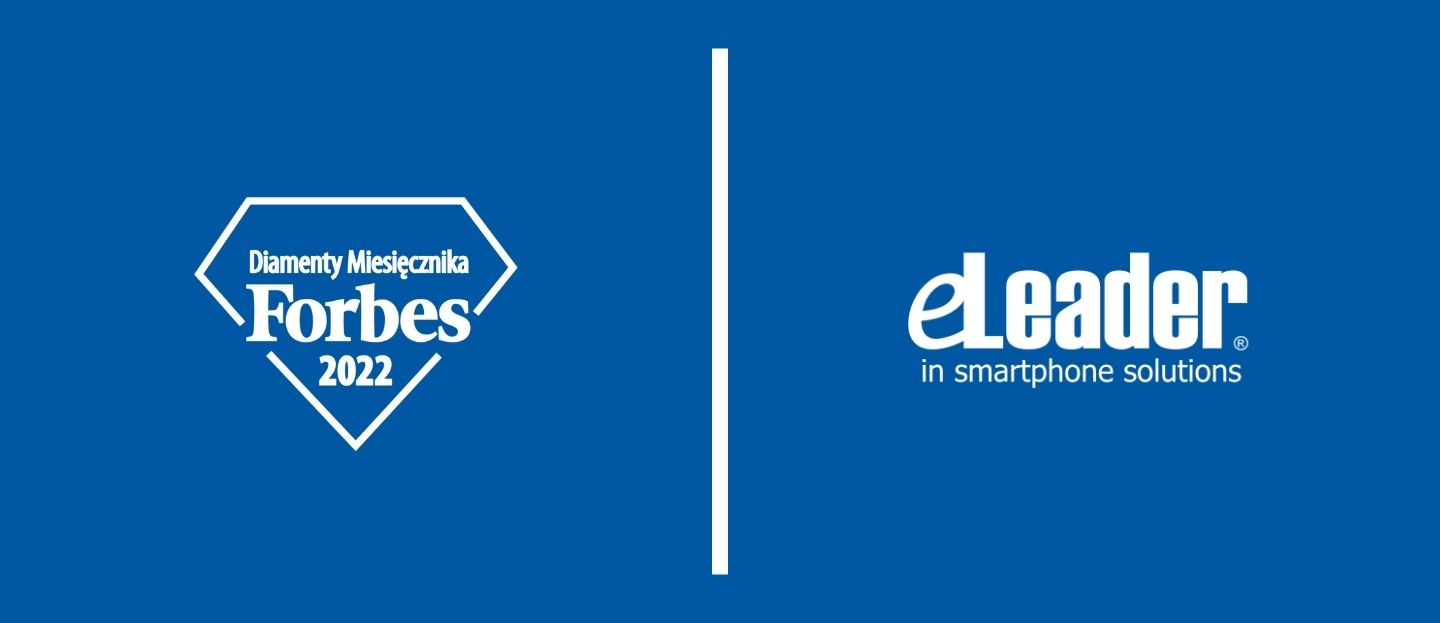 We are pleased to announce that for the next year in a row eLeader is among the Forbes Diamonds – a list of the fastest-growing companies in Poland prepared by the Forbes magazine.
eLeader is a Polish technology company that has been creating custom business IT products for two decades. The company is a pioneer of mobile solutions used by banks and international corporations, such as Tchibo, Danone, Lindt, Haribo, BIC, LG, Lenovo, Samsung, and other well-known brands. Implemented in more than 80 countries around the world, eLeader's solutions are also recognized in the rankings of major analyst firms such as Gartner. The strong position of eLeader on the market of business IT solutions providers (which has not changed for years) is a result of the company's strategy of investing in new innovative products and services. The company provides, among others, advanced artificial intelligence solutions (eLeader Shelf Recognition AI), and – as part of the internal start-up Productive24 – for the automation and robotization of software development.
Methodology of the study
The report was prepared in cooperation with Dun & Bradstreet Sp. z o.o: "The Dun & Bradstreet Sp. z o.o. intelligence agency collects data and, based on this data, creates databases of companies to which it has assigned a positive credibility rating. The companies have to be profitable (on the basis of EBIT and ROA indicators) and have high current solvency as well as no overdue payments. Companies that meet these conditions must also show a positive financial result and equity value." (forbes.com)